Get in Touch!
If you would like us to contact you, please provide the following information:
Locations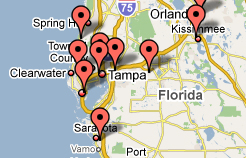 Foreclosures Stopped! Lawsuits Stopped!
Repossession Stopped!
We do the work for you:
We complete all paperwork.

We request your tax transcripts.    

We attend all of your court hearings.

Credit Counseling done in our office.

Credit reports obtained same day.